Some of the saddest phone calls I have received from different business owners over the years have come because their computer crashed and they lost all their accounting information that was stored in QuickBooks. The only solution, in this case, is hoping the owner saved a backup file on an external hard drive or somewhere else.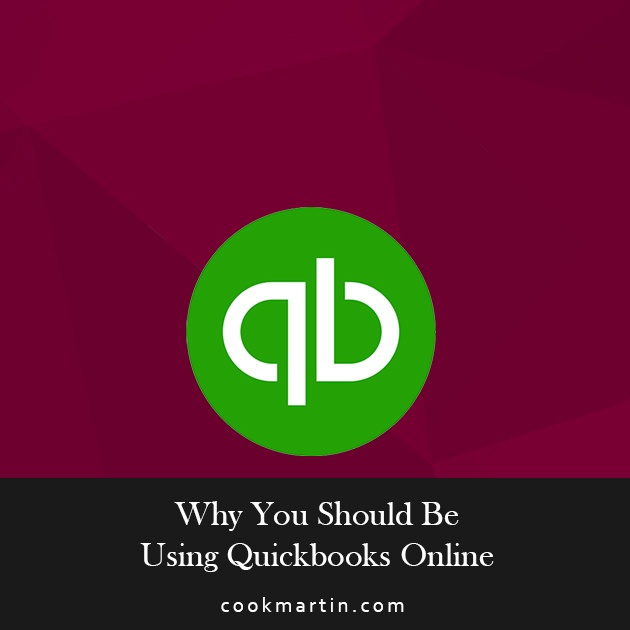 There is a much better solution to your computer crashing and losing all your accounting or having messy, inaccurate, and unreliable data to make decisions. That tax solution is QuickBooks Online!


Why Use Quickbooks Online?
QuickBooks Online is a web-based version of Intuit's traditional QuickBooks desktop package.
Since it is online, you, your bookkeeper, accountant, or any user you grant access to your books can log in from any web browser. When your computer crashes, you don't lose any of your information since it is all hosted and backed up online.
What are some other reasons you should consider QuickBooks Online?
Anytime, anywhere access.
One set of books is used by all. No more need for accountant copies, accountant change files, backup files, etc.
Automatic updates and upgrades that don't require any action (you always have the current version of QuickBooks Online).
Bank & credit card transactions are automatically linked and downloaded from over 16,000 financial institutions.
Robust assistance center with online chat support.
Automatic emailing of recurring transactions (invoice/receipts) and reports
No backups and your data is secure on Intuit servers. The same level of security as online banking.
You can have multiple windows open at the same time.
Option to receive payments by credit card and ACH electronic payments.


What

I

ndustries Are a Good Fit For QuickBooks Online?


Commission-based businesses (real estate agents, insurance agents, financial services agents, marketing sales agents, automotive sales associates, and other salesmen).
Service-based businesses (Consultants, professional services, construction, event planners, retail, wholesale, e-commerce, etc.).
Any business is a good fit for online unless they have very robust inventory issues or have many businesses and are concerned about the monthly subscription for each separate business.
Now that you've learned why QuickBooks Online is a great solution in today's modern technology era let's go back to my sad stories about individuals tragically losing all their information.
This past week I had a business owner that came in whose computer had crashed and lost everything on his computer. He wanted me to help him restore a backup just like I have done for others in the past.
The best part is that I converted this individual's business to QuickBooks Online a couple of years ago. He didn't remember because he was so worried in the heat of the moment about his computer crashing and he just figured it was all gone.
I told him that nothing had been lost. We logged into his QuickBooks Online account and everything was still there. He was relieved and reassured that QuickBooks Online is the best way to do things.
Cloud accounting solutions are here to stay and continue to get better and better. I have found business owners who have moved to QuickBooks Online, have seen a dramatic increase in the quality and accuracy of their accounting data and have saved themselves a lot of time.

Check out the video below to learn more about how QuickBooks Online can help you and your business.
---

Conclusion
If you have any other questions or want to know if your business(es) are a good fit to move to QuickBooks Online, please contact me at CMP.
Cody R. Webb, CPA
435-750-5566